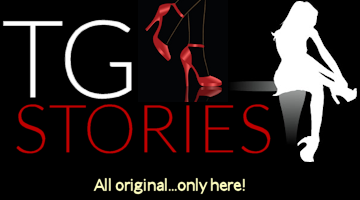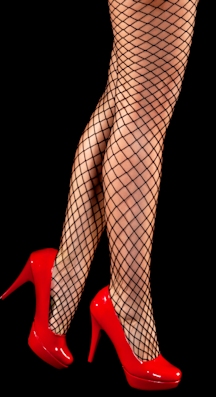 Privacy Policy
Protecting your private information is our priority. This Statement of Privacy applies to the website www.tgstories.com wholly owned by Internet Resources and governs data collection and usage. For the purposes of this Privacy Policy, unless otherwise noted, all references to Internet Resources include www.tgstories.com and TGstories. The TGstories website is an entertainment site. By using the TGstories website, you consent to the data practices described in this statement.
Collection of your Personal Information
If you purchase TGstories's products and services, we collect billing and credit card information. This information is used to complete the purchase transaction.
Information about your computer hardware and software may be automatically collected by TGstories. This information can include: your IP address, browser type, domain names, access times and referring website addresses. This information is used for the operation of the service, to maintain quality of the service, and to provide general statistics regarding use of the TGstories website.
Use of your Personal Information
TGstories collects and uses your personal information to operate its website(s) and deliver the services you have requested.
TGstories does not sell, rent, lease, or release its customer lists to third parties.
TGstories may share data with trusted partners to process transaction and provide customer support. All such third parties are prohibited from using your personal information except to provide these services to TGstories, and they are required to maintain the confidentiality of your information.
TGstories will disclose your personal information, without notice, only if required to do so by law or in the good faith belief that such action is necessary to: (a) conform to the edicts of the law or comply with legal process served on TGstories or the site; (b) protect and defend the rights or property of TGstories; and, (c) act under exigent circumstances to protect the personal safety of users of TGstories, or the public.
We use regular Malware Scanning.
Your personal information is contained behind secured networks and is only accessible by a limited number of persons who have special access rights to such systems, and are required to keep the information confidential. In addition, all sensitive/credit information you supply is encrypted via Secure Socket Layer (SSL) technology.
Security of your Personal Information
To secure your personal information from unauthorized access, use or disclosure, TGstories uses the following: Mcafee Secure
All transactions are processed through a gateway provider and are not stored or processed on our servers.
We do not use cookies for tracking purposes. Our site does use sessions cookies while you are logged in to our site for access purposes only.
You can choose to have your computer warn you each time a cookie is being sent, or you can choose to turn off all cookies. You do this through your browser settings. Since browser is a little different, look at your browser's Help Menu to learn the correct way to modify your cookies.
If you turn cookies off, some features will be disabled. That may make your site experience less efficient and may not function properly.
When personal information (such as a credit card number) is transmitted to other websites, it is protected through the use of encryption, such as the Secure Sockets Layer (SSL) protocol. 
Our transactions are processed by www.netbilling.com
Children Under Thirteen
TGstories does not knowingly collect personally identifiable information from children under the age of thirteen. If you are under the age of thirteen, you may not access this website.
California Online Privacy Protection Act
CalOPPA is the first state law in the nation to require commercial websites and online services to post a privacy policy. The law's reach stretches well beyond California to require any person or company in the United States (and conceivably the world) that operates websites collecting Personally Identifiable Information from California consumers to post a conspicuous privacy policy on its website stating exactly the information being collected and those individuals or companies with whom it is being shared.
According to CalOPPA, we agree to the following:
Users can visit our site anonymously.
Our Privacy Policy link includes the word 'Privacy' and can easily be found on the links at the bottom of this website.
You will be notified of any Privacy Policy changes:• On our Privacy Policy Page
Opt-Out & Unsubscribe
We respect your privacy and give you an opportunity to opt-out of receiving announcements of certain information. Users may opt-out of receiving any or all communications from TGstories by contacting us here:
Email: [email protected]
Changes to this Statement
TGstories will occasionally update this Statement of Privacy to reflect company and customer feedback. TGstories encourages you to periodically review this Statement to be informed of how TGstories is protecting your information.
CAN SPAM Act
The CAN-SPAM Act is a law that sets the rules for commercial email, establishes requirements for commercial messages, gives recipients the right to have emails stopped from being sent to them, and spells out tough penalties for violations.
We collect your email address in order to:
• Process orders and to send information and updates pertaining to orders.
To be in accordance with CANSPAM, we agree to the following:
• Not use false or misleading subjects or email addresses.
• Identify the message as an advertisement in some reasonable way.
• Include the physical address of our business or site headquarters.
• Monitor third-party email marketing services for compliance, if one is used.
• Honor opt-out/unsubscribe requests quickly.
• Allow users to unsubscribe by using the link at the bottom of each email.
Contacting Us

www.tgstories.com

If there are any questions regarding this privacy policy, you may contact us using the information below.

2554 Lincoln Ave, Suite 585
Venice, CA 90291
USA

Email


[email protected]