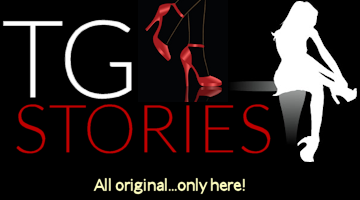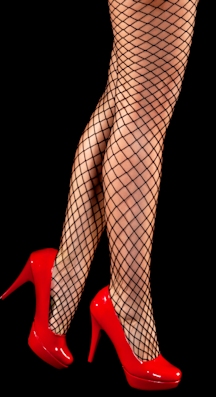 Miss Tully

By Cheryl Lynn

PREVIEW
"Migraines?  You mean she's depressed again.  It's been over a year and she should get over it.  Guess that woman hypnotized her.  Oh well, if it helps," he thought then nodding his head went to his room.
Turning back to Gwen Miss. Tully noted her eyes were still glazed over and vacant.  "Gwen, you only hear my voice and nothing else.  Concentrate on what I tell you.  Just relax and let yourself go deeper and deeper still.  When I say Gwendolyn trust me, you will go into a deep trance.  You trust me totally.  I'm your one true friend.  Trust me.  Whatever I tell you is true.  You trust me over all others.  You will heed my advice.  Trusting in me will ease your mind.  Doing what I say will bring you peace.  Remember you trust me above all others and will do what I say.  When I count to three you will wake feeling wonderful, one, two, three."
"I've been doing this for six months and she should be at the point where she will do whatever I tell her.  I know Gwen trusts me.  She's showed me her financials and her husband's will.  I could probably get her to sign over all her assets but that kid saw what I was doing.  Plus he gets part of the estate when he goes to college and the rest when he father's a child.  I can't let that happen.  I want it all but have to take my time.  I don't want to raise any suspicions with her other blue nosed friends or family," Miss. Tully thought.
When Miss. Tully returned to the Jones' estate a week later she had a plan.  It would take a lot of time but by then no one would question any financial transactions.  If nothing else she was confident in her hypnosis abilities.  Her father taught her and he had been a renowned stage performer in his day.  Unfortunately he was also a compulsive gambler.  By the time her parents passed when she was in her twenties there were barely any assets left.  She struggled when she tried to follow in her father's shoes because she didn't have stage presents.  Miss. Tully used that small inheritance to buy a boutique.  It was difficult at first and began using her talents to influence customers.  Over time the business was making a reasonable profit but not enough for Miss. Tully.  A lot of her customers were very rich and she was jealous of their life style.  Meeting Gwen at that ritzy charity event changed everything.  Gwen was emotionally distraught and very susceptible to hypnosis.  Another thing she had going for her was patience.  Her father always told her, "To be a great hypnotist one must be patient.  It takes time to fully influence another person."
In the kitchen over coffee Miss. Tully said, "Gwendolyn trust me."
Immediately Gwen's eyes glazed over and in a deep trance.  "Gwen you hear only my voice and will concentrate on everything I say.  You know it will be true and you trust me.  Bobby is old enough to learn a work ethic.  If he continues as he is, lazy and knowing he will inherit a lot of money may decide to never work.  Your husband was a hard worker and you want the same for Bobby.  Since he's fifteen I can't hire Bobby but I can teach him the benefits of hard work.  Starting tomorrow you will bring him to my boutique.  He will probably argue and fight you on this but you must insist.  Tell him it's only for the summer and do whatever you have to but bring him," she commanded.
Miss. Tully was right about Bobby ranting and raving about going to work at a boutique.  It wasn't until his mother said she would cut off his generous allowance that he reluctantly agreed.
"Crap!  I don't want to work much less in a damn women's store but I need that allowance.  It's the only reason I can hang with the guys.  I have to keep up appearances after all.  I wonder where she got the crazy idea I need to learn about hard work anyway.  So what if dad did?  We have more than enough money so neither of us have to ever work for it," he thought.
##
The Belle Mode Boutique was a high-end store as Bobby recognized some of the designer labels.  They walked through a large area of women's lingerie which made Bobby uncomfortable to get to the office. 
"This is definitely not a place for me to be much less have to work here.  She probably has a real shitty job for me too.  Like mopping floors and lifting heavy boxes," he thought. 
Miss. Tully got up from her chair to give Gwen a hug and air kiss.  "I see you managed to get Bobby here.  From the look on his face I'm sure he doesn't want to be here.  Nevertheless I think given some time he will enjoy working for me.  Please have a seat.  I'll have Nora bring us some coffee before I get into his job description.  I assume you want a cola Bobby, okay," she said.
"Mom can't you see I don't belong in here.  This is a woman's shop.  She'll have me doing janitorial work and if my friends find out….I don't even want to think how they will react.  It's hard enough for me to get along as it is.  Please, forget this and let's go home," he begged.
"Your father when he was your age loaded and unloaded soda cases all day.  Mopping the floor certainly won't hurt you and perhaps teach you the values in working hard.  No, Miss. Tuttle was nice enough to offer you this opportunity and you will do it," Gwen curtly replied.
"Damn, when she takes that tone there's no arguing with her.  Maybe if I do a crappy enough job, Miss. Tuttle will fire me," he thought.
While that conversation was going on Miss. Tuttle was helping Nora.  "Nora trust me," she said.  Seeing that Nora was in the expected trance, continued, "Make sure after you give him this glass of cola you spill the can into his lap, one, two, three." 
"There's not that much left in the can but enough.  The tranquilizer I put into his drink will make hypnotizing that much easier," she thought.
Bobby was naturally indignant when cola stained his jeans.  Before he could vocalize Miss. Tully spoke sharply, "Accidents do happen Bobby!  I'm sure Nora is embarrassed enough without you adding to it.  Besides it's a small stain.  Drink your cola.  We'll take care of that wet spot in a little bit." 
By the time Gwen left Bobby was feeling very mellow.  "Bobby bring your chair around here next to me.  I want to show you something," Miss. Tully instructed.
With their knees touching Miss. Tully began slowly swinging the small gold watch.  "Bobby you are feeling so relaxed.  Let your mind drift while listening to me," she softly said beginning his conditioning.
Bobby looked up then rubbed his eyes, "Shit!  I must have dozed off.  According to that clock I've been here almost two hours," he thought just as Miss. Tully walked back into the room.
"Had a nice nap did we," she sarcastically said.  "Well you're on my time now.  Get up and we'll see about getting you something to wear besides those stained jeans.  Here, try these on," she added handing him a pair of powder pink skinny jeans.  Rainbow embroidered butterflies were on the back pockets.  He held them briefly with a puzzled look but quickly removed his damp jeans and started to step into them.
"Hold on a second.  You're wearing boxers and they will bunch up uncomfortably.  Put these on," she said handing him a pair of white silk full cut panties.
As with the jeans he quickly gave them a once over.  The leg holes had delicate scalloped lace frills and a small pink satin bow centered on the waistband.  The puzzled look on his face changed to one of pleasant surprise as he pulled the panties to his waist.  If it wasn't for the feeling of the elastic leg holes and the soft caress on his genitals, Bobby thought he wasn't wearing anything.  The jeans felt weird as he put them on.  They hugged his legs, butt and crotch tightly.  Not uncomfortably but tight.  He didn't give a single thought about standing naked next to a woman.
As he was dressing Miss. Tully smiled broadly.  "Almost as good a subject as his mother.  Of course it will take some more time before what I want really takes hold.  He'll relapse overnight and refuse to wear that tomorrow but I set a trigger word.  He'll go under a lot easier then," she thought.
When Gwen came to pick up Bobby, Miss. Tully met her near the entrance.  "Gwendolyn trust me.  Remember cola got spilled on his jeans.  I replaced them from my inventory.  So don't be surprised when you see him wearing pink jeans and girly panties.  Actually you will find him very cute and will insist he keep them on until bed time, one, two, three," she said.
When Bobby woke up the next morning was surprised to see a pair of feminine panties and girl's jeans folded neatly on the nearby chair.  "Where did?  How did that get in here?  Oh shit!  I remember.  I can't believe I actually agreed to wear that.  What's the matter with me?  Well one thing is for certain I'm not wearing that again today," he thought going to the bathroom.
Bobby was nervously standing outside the Belle Mode after his mother dropped him off.  The doors were locked but the lights on and he didn't see anyone inside.  "They must be in the back.  The store doesn't open for another ten minutes and I'm stuck out here where everybody can see me.  I just hope no one I know comes by until I can get in.  Mom's gotten real stubborn too.  I can usually talk her out of making me do something I don't want.  I complained until I was blue in the face this morning about not coming back here.  A lot of good that did me," he thought.
Turning to face the glass doors to bang on them again, Bobby saw Miss. Tully approaching.  "Thank gawd she's finally here," he mumbled.
"Robert Thomas trust me," she said in greeting.  No one but his mother called him by his real name.  She only did that when she was really upset with him.  Upon hearing it, his eyes glazed over.  He spent his day like before in the loading storage area.  He couldn't remember where his morning went but was more than ready to go home.  Bobby didn't offer up any objections just before bed when his mother showed him how to hand wash and neatly hang his panties over the shower rod.  The next morning when he saw the panties, he neatly folded them and placed them in his dresser.  Bobby wondered why he did that.  He didn't plan on wearing them again but they were like liquid water in his hand.  "So soft and sexy," he thought then shook his head trying to discard it.
##
Sunday, his day off and didn't have to go to the boutique.  He worked six full days at that place and glad to get away.  His mother had given him his allowance last night and he was going to get with his friends.  Most of his allowance went into his car savings account.  In a few more months he would have enough to get that hot BMW sports car he wanted so badly.  That car would definitely impress his friends.  He would be sixteen then and getting his driver's license a major priority.  Bobby had already signed up for driver's education.  Those classes would be starting in two weeks and a blessing.  It would get him his license plus he wouldn't have to go to the shop.
Stepping out of the bathroom in his old blue robe and slippers went to his room to get ready for the day.  At his dresser he removed a pair of underwear and then to his closet to get a pair of jeans.  It didn't take him long to dress and went downstairs for breakfast.
"I thought you said you wanted me to drop you off at your friend Jimmy's house today.  Are you sure you want to go in those jeans?  I think they are cute on you but I'm not sure what Jimmy will think," his mother said as he walked into the kitchen.
"Oh my gawd!" Bobby gasped noticing for the first time he was wearing those pink skinny jeans.  "What the heck is the matter with me?  I can't go anywhere looking like this!" he thought rushing back to his room where he got another shock.  He was wearing those panties too.
Bobby did have fun at the pool party at Jimmy's house.  Not as much fun as he hoped.  He kept getting distracted thinking about how he could have put on those clothes.  If his friends even thought he would do such a thing, Bobby would not only be a laughing stock but ostracized as well.
While he was at the party Miss. Tully paid Gwen a visit.  "Gwen trust me," she said the trance inducing phrase.  "Gwen you only hear my voice.  You will concentrate on everything I say.  You trust me absolutely and agree with what I tell you.  Bobby is doing nicely at the shop but he doesn't like going into the store proper.  I think if you let his hair grow out and dress a little more feminine it wouldn't bother him as much.  So we'll let his hair grow out over the summer and I'll provide some nice jeans and tops to make him feel more comfortable while in the store.  You do want him to feel at ease while working in my boutique don't you?"
"I won't take it much further than this for the time being.  I've just barely started conditioning him.  I should be able to safely advance him by the Christmas holidays though," Miss. Tully thought on leaving.
On Monday after his session under deep hypnosis Miss. Tully gave him a pair of white skinny jeans, unadorned white cotton hip hugger panties and a baby blue men's styled cotton dress shirt to wear.   To Bobby they were a bit girly but offered no objections.  While he wasn't happy about the change in his work, stocking the shelves, he managed.  He only had to be in the sales area shortly before closing.
Each day after that he was given a similar new outfit to wear.  He didn't mind it so much.  There was still that itch in the back of his mind that said something wasn't right.  Even having to work didn't irritate him so much as it originally had.  The one thing that didn't change was how much he looked forward to Sundays.  He didn't have to work, he got his allowance and could hang with his friends.  The only disagreeable task he had to do Sunday morning was hand wash his panties.  His mom insisted or he couldn't go out.
The next week he wore what he had been given.  He was uncomfortable restocking inventory but it was more bearable.  Bobby figured the odds of anyone he knew coming in were very small.  Saturday evening he told Miss. Tully he wouldn't be in as he had driver's training starting on Monday. 
"Robert Thomas trust me," Miss. Tully responded immediately putting him into a trance.  "You can easily take that course during your Fall semester, can't you?  I thought so.  You know how much inventory comes in.  I need you here.  You've waited this long to take that course a couple more months won't matter.  Call and cancel it.  Tell them you want to take it in the fall.  Trust me on this.  You know I'm right."
Bobby was irritated but what she said sounded reasonable.  Yes they did get in a lot of inventory.  Yes, he had waited for what seemed like forever.  What was a few more months?  He couldn't explain it but he did trust her.
As he was contemplating what she had said, Miss. Tully was thinking, "Looks like I'm going to find out pretty fast whether or not my conditioning will hold.  What I told him was logical and within reason but he's sixteen.  Getting a license is very important to him."
She was greatly relieved when he finally nodded his head then said, "Okay.  I don't like it but September is only a couple of months away."
"Very good.  Thank you Bobby, one, two, three," she replied.  "That was close.  I can't afford to give him a two week break from my conditioning," she thought.
To read the rest of the story, join now...