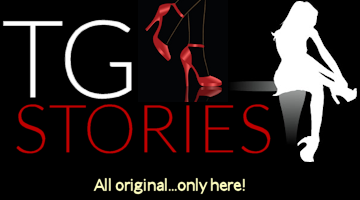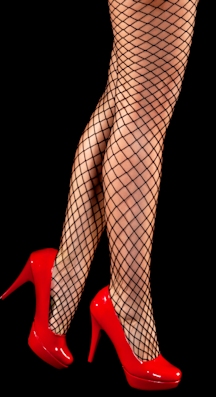 The New Girls

PREVIEW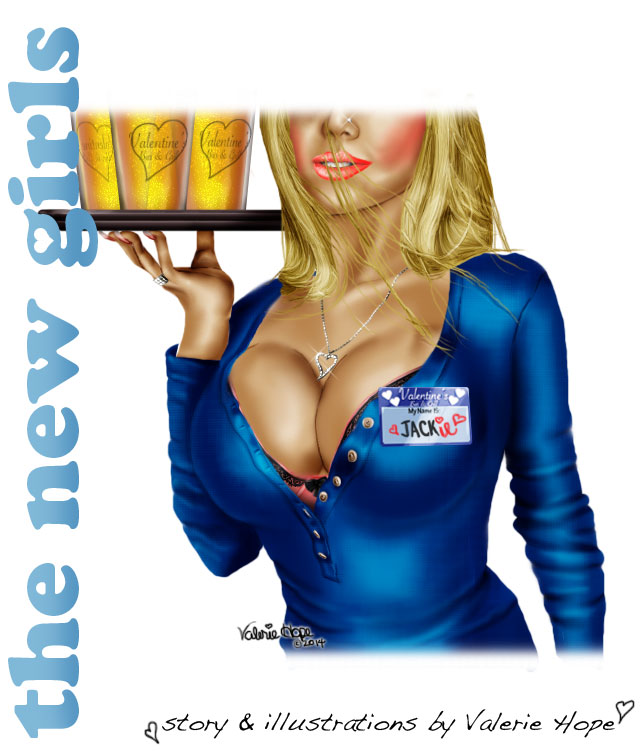 "GOOD MORNING, DR. HEBERT," MY newest lab assistant, a young woman with great promise just beginning her doctoral work at the university said from the door.  I nodded and smiled brightly, unable to speak or wave as was my custom.  Very delicate work occupied my hands at the moment, as I maneuvered a microscopic injector attached to a robotic articulator to the wall of a liver cell, visible only beneath my powerful microscope.  I moved the sensitive joysticks gently, watching the needle in my small field of vision respond accordingly, and finally managed to puncture the cell wall.  I felt a surge of victory – success at the most finicky, difficult video game imaginable flooded through me.  I touched the control and injected the experimental serum into the cell, then withdrew the needle and slid the sample out carefully to place in the refrigerated container.  Just nineteen more to go before I had a large enough set to study.
Karen, my assistant, peered over my shoulder as I selected another slide.  "Are those the liver cells?"
"Yep," I said proudly.  "I'm starting the first rounds of injections this morning."
"Ooh, exciting!" Karen said happily.  "Need any help?"
"Always," I replied.  "Could you start sequencing those samples over there?"  I nodded towards a refrigerated case on an adjacent table.
She nodded happily, shucking into a starched white lab coat and shoving a pair of safety glasses onto her pierced nose as she dove enthusiastically into the work.  I smiled.  Perhaps Karen overdid the 'alternative' thing a bit much, with the pierced nose and eyebrow and labret and the elaborate tattoos on her shoulders and arms, the vivid green streak in her deliberately messy hair – but she exercised an agile, curious mind and labored under an unimpeachable work ethic.  The young woman could turn out the data, no one could argue.  That more than underwrote the occasional eccentricity of appearance of demeanor, to me.  The work mattered, nothing else, and Karen agreed wholeheartedly.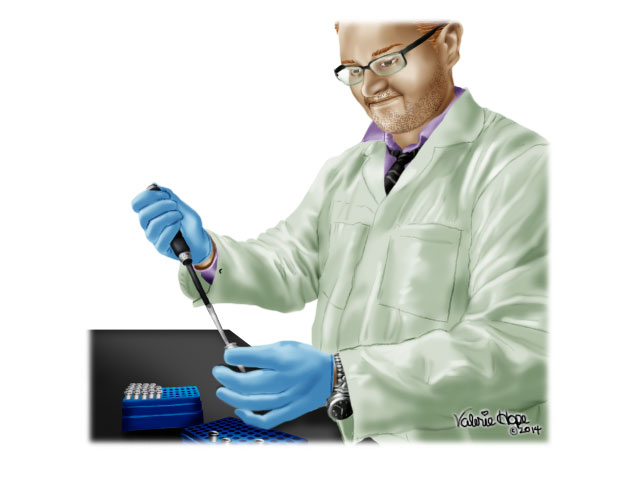 I set to work with the laborious task of sequencing liver samples, as well, taking tiny ampules containing a few cells each and deluging them with acid to break down everything but the all-important DNA strands inside, filling each with a pipet in turn and keeping them all in order, clearly labeled, as I worked.  Across the lab, the dull muted cacophony of Karen's iPod resonated softly from her ear-buds as she did the same.  We would occasionally make eye contact and make funny faces at one another, but other than that we dedicated all our focus on the task at hand.
I guess I was one of those people that confused others.  I know many of the denizens of the lab speculated on my sexual orientation, but if pressed, I would most probably answer that I preferred neither gender.  In fact, I didn't actually prefer sex at all.  My work occupied my heart and soul the way a lover might (dominated it, actually) and once it took its fair share from me, very little remained for me to spend on anyone else.  I fell into my bed exhausted most nights and rose early to go back.
Many people teased me about working in such close proximity to Karen.  For all her edgy fashion and self-inflicted mutilations, she did have a lovely face and bright smile, and the other lab nerds speculated endlessly on her bra size, body fat percentage and performance in the bedroom – all with favorable estimates, I assumed.  I dismissed them easily – I appreciated Karen's mind, and her insight, and her contribution to the project.  And I think she appreciated me in return for not making things about her breasts, or about her gender at all.  I know that proved problematic for many women in the workplace.  I felt a strange twinge of pride about running a lab where that particular social misadventure never became a problem worth noting.  Perhaps my lab would become a Mecca of sorts for brilliant women burdened with big breasts and desirable bodies, whispered about in the scientific community like the Underground Railroad of old, a place where they could escape and work in peace, with no objectification or sexual undercurrent.
I chuckled.  The lab nerds would love that, and I would have to fire them all for befouling the streets of my Mecca.  And I liked to keep my projects streamlined.  My lab didn't support that kind of population, be they attractive female scientists or any other kind.  I worked hard to keep it a three- to four-person operation in every way I could.  I would computerize portions of the work, if necessary, to prevent hiring additional people.  It kept things more intimate – like family.  And it kept the data more pure.
Heather, the lab manager, poked her smiling face around the door from the front office.
"Dr. Hebert, just wanted to remind you about your lunch this afternoon with John Masters," she piped in her characteristic perky lilt.  "It's at one."
I smiled – she treasured a fond mental image of me as the stereotypical absent-minded professor, unable to dress himself properly without some sort of supervision by a "normal" person.  Occasionally I would intentionally arrive at the lab with my shirt misbuttoned or my tie crooked just to keep her fantasy alive.  Heather, like all my employees, exuded confidence and efficiency.  I kept her because she performed her job excellently with a minimum of fuss.  I kept her happy by throwing her the occasional bone.  A small price to pay, in my estimation.
"Who's John Masters?" Karen asked, dangling her ear-buds temporarily around her tattooed neck.
"I went to undergraduate school with him," I explained.  "He represents a group of biotechnology investors from the West Coast.  He got wind of what we're doing here and wants to talk to me about funding."
"I thought we had a grant," Karen commented.
"We do," I replied.  "But grants run out, Karen.  And private investors hold all the real research money in this country.  Being free of the university would open a lot of doors to us.  Really fast-track the project.  It would be an important step."
"So you're gonna wear that tie to the meeting?"
"It's just preliminary stuff, and John's an old friend," I said.  "No need for the expensive suit just yet."
"Just saying," Karen rejoined, replacing her ear-buds.  "That one has soy sauce on it."
I sighed.  Maybe Heather's fantasy of me stemmed from some basis in reality.
***
I captured a few brief moments to change my tie before hanging up my lab coat and scoop my keys from the little shelf beside the security door at twelve thirty, not even needing Heather's friendly reminder about the appointment.  I never considered myself a greedy or mercenary soul, but the glittering lure of private cash called to me.  The university's oversight process hung like an albatross around my neck, complicating every single process I encountered.  There would still be oversight with private funding, but by all accounts by people I knew in the field, it kept itself small and dedicated to the acquisition of profit.  Out of the way of the research. After three years at the university, it sounded like Shangri-La to me; more than enough to overpower my distaste for John Masters.
John lived in the dorm next door to my own as an undergraduate until he pledged a fraternity.  One of the dedicated beer-swilling, skirt-chasing crowd, he pursued his degree in economics and business with very little zeal, preferring the frat party scene to any actual work.  I never considered him more than a simple acquaintance, but apparently he remembered me as more.  His initial phone conversation with me dripped with familiarity that honestly surprised me.  I think he considered me a friend, back then, and showed genuine regret that we'd lost touch over the years.  The whole situation discomfited me and caused a surprising amount of guilt that I never considered him a friend in return.  I met him on the steps outside Valentine's, a local eatery some of the lab nerds spoke highly of, with a definite agenda to try and remedy this friendship dilemma, and not simply because I wanted his funding.  I genuinely didn't want him to feel as though I wasn't a friend.  Inequality such as that in nature always ended with toxicity for all parties.
"Jack!  How the hell are you, man?  What's it been – ten years?" he said brightly as I stepped into view.  The slender man with close-cropped hair resembled the clean-cut 'jock' image recalled from my days as an undergraduate only nominally.  Time changed him, giving him a rakishly handsome, rather over-polished appearance that only vast sums of money and a bitter fight with aging could grant.  Still, the veneered smile shone genuine enough, and he eschewed a handshake for a companionable hug.
"Closer to twelve, I think," I said, returning the embrace shyly.  "You look good."
"Bullshit, but I appreciate it," he laughed.  "Hair's falling out of my head and growing in on my back, and my all that beer from college is finally migrating to my gut.  But it's kind of you to lie to me.  How about you, though?  You look exactly the same."
"A few pounds, here and there, and the glasses have gotten thicker," I said.
"You ready to go in?  I'm starving," he said, clapping my shoulder companionably.  "You ever been to this place before?  Best restaurant in the city."
"Never have," I said.  "I'm not a member."
"Relax, Jack, you're with me," he said, leading me into the interior gently.  My eyes took a second to adjust to the dimmer light inside, focusing eventually on the form of a dazzlingly attractive young woman at a hostess' lectern who favored us with a glittering white smile.
"Good afternoon, gentlemen, welcome to Valentine's," she said cheerfully.
"Hi, Brittany, good to see you again," John said amiably, shamelessly undressing her with his eyes.  She seemed to welcome the lascivious look, subtly posing herself to display her youthful body more attractively, and the glint of something intimate flashed between them.
"Hey, there, John," she purred throatily.  Oh, yes, I thought.  John definitely knows her outside this place.  Her entire demeanor changed.  "Who's this?"
"My guest for the afternoon," he said.  "An old, dear friend from my college days.  Brittany, this is Jack Hebert.  Doctor Jack Hebert.  One of the smartest men I know.  Jack, this is Brittany."
"Pleasure," I said.
"If you gentlemen will follow me, I'll show you to your table."
She made quite the show with her delectable posterior as she walked in front of us, but only John seemed to truly appreciate the view.  My attention spread out elsewhere, across the large dining room.  The lunch rush should have been over, by my watch, but I couldn't spot a single unoccupied table.  Clusters of two and three men, drinking beer and eating what appeared to be excellent food, sat everywhere, all tended by spectacularly gorgeous female waitstaff.  Every single waitress looked airbrushed in her glamorous perfection, each clad in some iteration of "naughty schoolgirl" in various color schemes – a blouse knotted beneath the breasts, showing vast tracts of tempting cleavage and a glimpse of matching-color bra, a bare midriff, a little plaid pleated skirt which barely covered her backside, let alone her thighs, knee-length argyle socks and titanic heels which made their every step sway and jiggle teasingly.  They managed to wrestle huge trays laden with plates and glasses without difficulty in their heels and minimal attire, basking in what I judged to be wholly inappropriate attention from the male customers with delighted smiles.
"See?" John said affably as we walked.  "What'd I tell you?"
Brittany seated us at a table near the back corner, away from the pressing babble of conversation and the clinking of silverware and glasses – just the place for a private conversation.  She handed out menus – leatherbound, not laminated – and left us with a bright smile and a mouthwatering view of her cleavage before returning to her station in the front.  We barely opened the menus before a tall brunette woman in her mid-twenties, made up to glamorous, polished perfection, in the powder-blue iteration of the schoolgirl uniform, sashayed to our table.
"Good afternoon, gentlemen, my name is Savannah and I'll be your server today," she said in a husky alto with definite boudoir overtones.  "Would you like to hear our specials?"
"Sky's the limit, Jack, order whatever you want," John told me.  "I should let you know, though, the steaks here are unbelievable.  Their chef once worked at the White House.  You shouldn't leave here without trying one."
I nodded to his suggestion.  "I haven't eaten a steak in years," I said – my diet consisted mostly of frozen dinners and take-out, eaten standing up at a lab table.
"That tears it, then," John said.  "We'll take two porterhouses.  Make mine medium rare."
"Medium rare for me, too, please," I said.
"Excellent choice," Savannah said.  "Our soup today is Southwestern chicken or New England clam chowder."
"Salad for me, with Italian dressing," John said, closing his menu.  "And a pint of McEwan's, also."
"Of course," Savannah said, never writing a single thing down.  "And for you, sir?"
"Salad, as well, and an iced tea," I told her.  "Bleu cheese dressing, on the side."
"No cocktail?" she asked alluringly, with the hint of a suggestive smile.  Like she seemed vaguely disappointed that she couldn't get me drunk and take advantage of me, somehow.
"I can't," I told her.  "I'm in the middle of something very complicated at work.  I need a clear head."
John laughed.  "The way you look isn't the only thing that hasn't changed a bit," he commented fondly.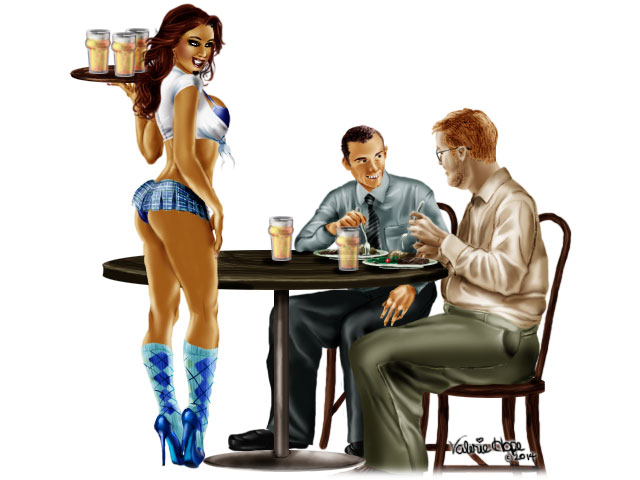 "Your drinks will be out in just a moment," Savannah said, standing up straight and removing the lovely view down her blouse.  I actually felt a bit disappointed.  Girls were girls were girls, but this young woman approached physical perfection.  And she presented herself without a single hair out of place.  Her attention to detail and overall presentation appealed to my own meticulous nature in a way that no woman achieved in my recollection.  I actually found myself regretting her departure to go and fetch the drinks.  I stared after her a bit slack-jawed for a moment before regaining my self-possession.
"Amazing scenery," John commented conspirationally, chuckling.
"Agreed," I said.
We chatted about what we'd done after college for a few minutes before Savannah returned to deliver our drinks and a basket of warm bread.  She gave me a coy, very subtle wink and trailed her hand across my shoulders in a feathery caress as she left.  Was I actually being hit on?  Those sorts of things didn't happen to men like me.  I decided it was just my overactive imagination, brought on by my unfamiliarity with sexual stimulation.  Reading too much into the act.  She just knew how to increase her tips, that was all.  Savannah didn't desire me, she just knew how to do her job extraordinarily well.
The food arrived a short time later, and we fell to with a will.  As excited and preoccupied with the prospect of private funding as I was, the thick porterhouse steak that arrived – timed perfectly by Savannah to arrive at the table just as the salad forks dropped into the bowls, sizzling hot – allowed no opportunity to consider anything else.  John had not overstated it – I had never had a perfect steak before.  No imperfection in the entrée – not flavor, not texture, not tenderness, not temperature – existed.  None whatsoever.  It brought all conversation between us to a screeching halt.
We pushed our plates away a delightful time later, sated and a little logy by the heavy meal.  Savannah came by to clear our table and refresh our drinks, inquiring if we'd left room for dessert, which neither of us could fathom in our fullness.  She left us to our business with another flirtatious smile and gave me a frank head-to-toe appraisal which ended in a satisfied grin that even my redoubtable social awkwardness couldn't misinterpret.
"So, Jack, I suppose we should actually talk business for a little, just so I can expense the dinner," John told me after the pleasantries stalled.  "Your work came to my firm's attention a few months back, and we are always interested in backing new medical and biotech breakthroughs.  You're on our radar, but to be honest – I still don't know exactly what it is you're working on, just reading the reports.  Think you could break it down for me into layman's terms?"
I sipped my tea – made to perfection, so good that it actually made me take note of something as ubiquitous as iced tea – and cleared my throat.  "I'm sure you're aware of the potential of undifferentiated stem cells."
"It's the white whale," John replied, nodding.
"Well put.  They could solve everything from cancer to Alzheimer's to crow's feet.  The preliminary work in stem cell research, just from the brief foray in the 'nineties before the Christian right shut it all down, resulted in data which is, quite frankly, astounding," I went on.  "The problem right now isn't what we can do with stem cells, it's where we can get them."
"And you think you have a source."
"More than that – I think I have an unlimited source, and not a single human embryo needs to be touched to get them," I said.  "We've sampled every single tissue in the human body.  Liver, brain, nerve, pancreas, kidney...  you name it, we've broken it down and sequenced it.  Hunting for the white whale, as you described it."
"What'd you find, Ahab?"
I chuckled.  "We found the thymus gland," I said.  "In childhood development, the thymus functions as one of the principle immune glands in the human body, as well as manufacturing blood particulates and hormones.  Over time, the thymus degrades and shuts down until we reach adolescence, when the immune and hematological duties have passed to the bone marrow and spleen.  By adulthood, the thymus basically takes up space in our abdomen.  It serves no real function any more, at least none that isn't redundant elsewhere, usually by an organ that does the job more efficiently."
"Like old water towers," John said.  "We treat and carry the water mostly underground now, but we don't seem to tear the old towers down.  We still use them, but they're not how we get the water any more."
"Exactly," I said.
"So what about the thymus?"
"We took samples from adult thymus glands and tested them.  About ninety or so percent of the cellular structure is the tissue we expected, but we found a few cells we never identified before.  They form from the collapse of active thymus tissue and don't seem to exist in a youthful, active thymus."
"You found cells that hadn't been discovered before?"
"Nobody really studies inactive thymus tissue in the field.  But these cells – my lab staff is calling them Hebert cells, but I think that sounds egotistic and prefer 'beta-progenitor' cells – don't have a typical tellomere the way most cells do."
"What's a tellomere?"
"It's like one of those flyers you see on bulletin boards, with the fringe on the bottom that has phone numbers to rip off and take away?  Every time a cell divides, one of those pieces of fringe gets 'ripped' off of the tellomere.  When the last one gets ripped away, the cell no longer divides and it dies.  Tellomeres are why we age.  These beta-progenitor cells don't have a typical tellomere.  When you rip off a piece of fringe, somehow, it grows back.  So these cells don't age typically.  They go dormant in the thymus and wait for a particular protein marker to bind to their receptors."
"What happens then?"
I smiled.  "They go into cell replication overdrive.  They divide at easily fifty- to a hundred times the rate of normal human cells, and with this 'bulletproof' tellomere, they can keep it up indefinitely.  That, in itself, is remarkable enough.  But when you see what the beta-progenitors actually 'spit out' when they replicate..."
"Don't leave me hanging, Jack."
"One beta-progenitor copy of the original and three – three, John – undifferentiated stem cells."
"You mean not only do these cells reproduce themselves, they also produce stem cells at three times the original accelerated replication rate?" John gasped.
"That's exactly what I'm saying," I told him.  "Stem cells by the bucketful, John.  Undifferentiated, ready to be used to form anything from skin tissue to nervous tissue to new arteries.  And the beta-progenitors don't die off like normal cells, they go dormant.  They live in 'hibernation' for years after cellular metabolism stops.  Which means these cells can be harvested from cadavers.  Nothing has to die to get them that hasn't died, naturally, already."
"That is incredible," John said, whistling softly.  "So where are you now?"
"We have two problems left to solve," I told him.  "First, we can't get the protein 'activator' marker right.  We've only synthesized it so far, and up to now it only works about twenty percent of the time.  We're looking through the genetic code to try and see where it might originate and copy it.  But that usually happens in utero, so getting samples to test and study is problematic at best."
"I can see why," John commented.  "And the other problem?"
"The stem cells produced by the beta-progenitors are protein-coded to the individual organism that produced them," I explained.  "So you'd need a suitable donor to receive stem cells from, or your body would attack them and reject them just like any other foreign invader.  Even with immunosuppression, it's doubtful the stem cells would live long enough to differentiate properly and heal any damaged or unhealthy tissue in a new host.  We're looking for a way to "clean" the outside of these cells and wipe those protein markers away, or change them somehow to tell a host's immune system 'don't shoot, we come in peace.'  That research has only just started – could be years before we finish – but we have some very promising young minds looking into it.  I have high hopes."
"I have to say, Jack, this sounds like something my firm would be very interested in learning more about," he told me, sipping his beer.  "Very interested.  Could you tell me, what kind of budget would you be looking for to continue?"
I shrugged.  "I don't have any hard numbers, of course.  I'm adamant about keeping my staff – it took me months to vet them and they're exactly the people I need.  But I'd estimate somewhere in the neighborhood of two million dollars, annually."
"And the research?  Do you own it, or does the university?  Would you pick up where you left off, or would you have to reverse-engineer everything and start from scratch?"
"I've been very careful.  The grant comes from NIH, and I've kept everything under my own name.  The university only owns the data, the physical samples and their by-products, but the procedures are all mine."
"I always said you were smart," he told me.
"Not my first rodeo," I admitted.
"Now, you said those procedures are yours...  you mean your company's?"
"I didn't incorporate.  I kept them under my own name, personally."
"Then we have some interesting discussions in our future," John commented.  "With a pedigree like that, you have it in you to write your own ticket."
"I'm not in this for the money," I told him honestly.  "This is about curing disease.  And, honestly, about the science.  I'm in uncharted territory, making my own way.  It must be how Galileo felt."
Savannah chose that moment to cross my field of vision, and my eyes tracked her instinctively.  John must have noticed my distraction, because he smiled wanly and clapped my shoulder.
"Hard to look away, isn't it?" he asked.  "Say, you know what they say about membership and privilege, right?  Would you like a chance to spend a little time in her company?"
"What do you mean?"
He held up a finger, and Savannah caught it immediately, excused herself from the table she tended and swayed her way over to us, almost knocking aside a fresh-faced, large-breasted blonde in the pink version of the schoolgirl uniform carrying an enormous tray.  The blonde lowered her eyes to Savannah's scowl and deferred instantly.  Apparently, a pecking order existed.  I paid it no mind.
"Savannah, this gentleman might like to see the fountain," John said, gesturing to me.  "Would you be so kind?  His name is Jack.  Give him the 'star treatment,' would you?"
"I was hoping you'd say that," she purred.  I stood, and she threaded her arm through mine, pressing her unparalleled breasts against my arm.  Her soft, elaborately-styled hair tickled my neck above my collar as she leaned her head against me.
"Right this way, Jack," she purred, pulling me through the crowd insistently.
JUST THE BEGINNING...