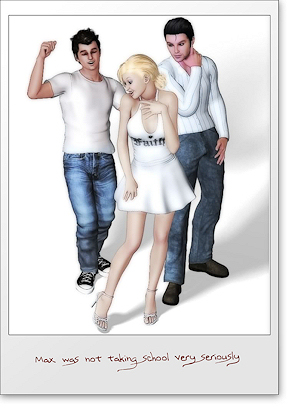 "Or a picture of a cute girl that can be used just about anywhere could sell in hours.
"Oh…I see you were awake in your marketing class" Eric grinned.
"Barely. But that doesn't help me any. I mean, how do I get paid if you take a picture of a girl?"
Eric just smiled at him, until Max's face fell. "What?"
Eric just kept smiling.
"You want me to find a girl to pose and then take a cut of the pay?"
"Not exactly," Eric said.